Dental Implants in Germantown, MD
---
Rosewood Dental provides cosmetic dentistry services in Germantown, MD. Call 301-515-2466 to learn more or schedule your appointment.
Dental implants are the treatment of choice for missing or failing teeth. Strong, durable, and stable, dental implants replace tooth roots, halting and reversing jawbone deterioration. They also restore virtually all original bite strength, allowing you to eat even tough meats and sticky candy with ease.
Despite stubborn rumors, nearly anyone can become a candidate for dental implants. If you have oral health problems such as gum disease or tooth decay, we must correct those before placing implants. Underlying medical conditions such as diabetes or high blood pressure must be tightly controlled. If you have severe jawbone loss, you might need a bone graft. Within these parameters, though, there is no reason to avoid dental implants.
---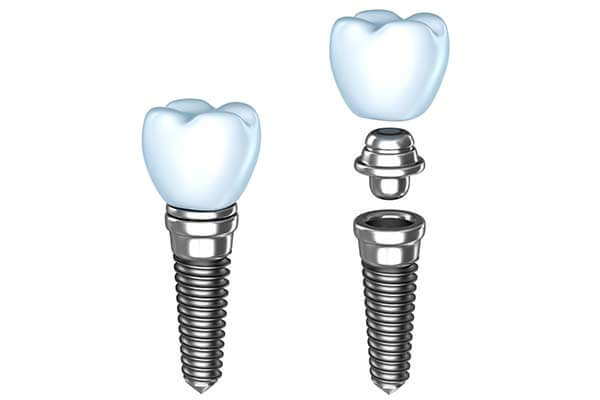 ---
One dental implant topped with a customized crown is the right solution to replace a single missing tooth. We will insert a tiny sliver of biocompatible titanium into your jawbone and let it heal for several weeks. After the implant is fully integrated with the bone, we will use an attachment known as an abutment to secure your crown to the implant.
---
---
If you are missing three or more adjacent teeth, we can secure a bridge to a dental implant at either end. Unlike a traditional bridge, an implant supported bridge does not disturb the neighboring healthy teeth. This is a highly aesthetic and functional way to replace a run of missing teeth.
---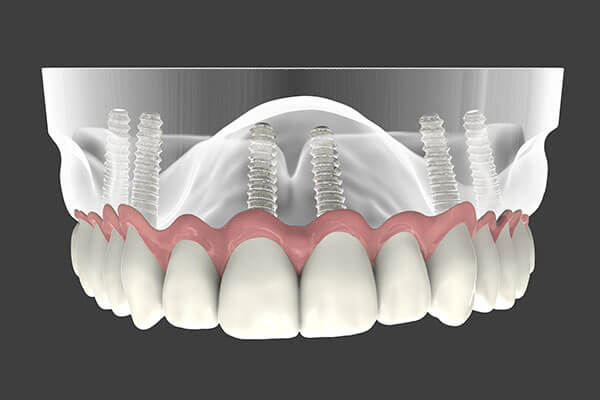 ---
If you are missing most or all of your teeth, implant supported dentures can help. We can stabilize a partial or full removable denture with just two implants, while a handful of implants can support a full arch of teeth that never leave your mouth.
---
Full Arch with Only Four Implants
---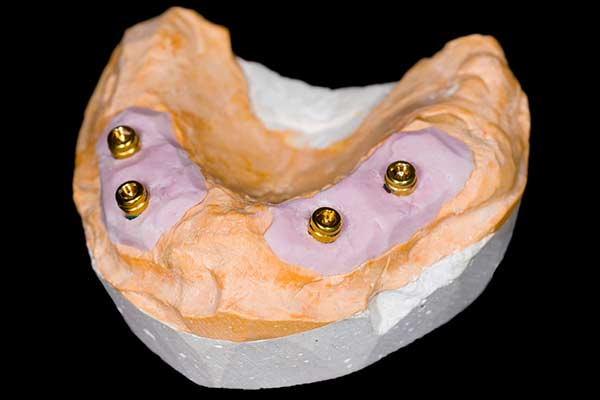 ---
This unique implant solution uses just four immediate-load implants to anchor a full arch of high quality replacement teeth. Unlike traditional implant solutions, this alternative allows us to secure your teeth on the same day as your extractions, ensuring that you never have to deal with a removable denture.
---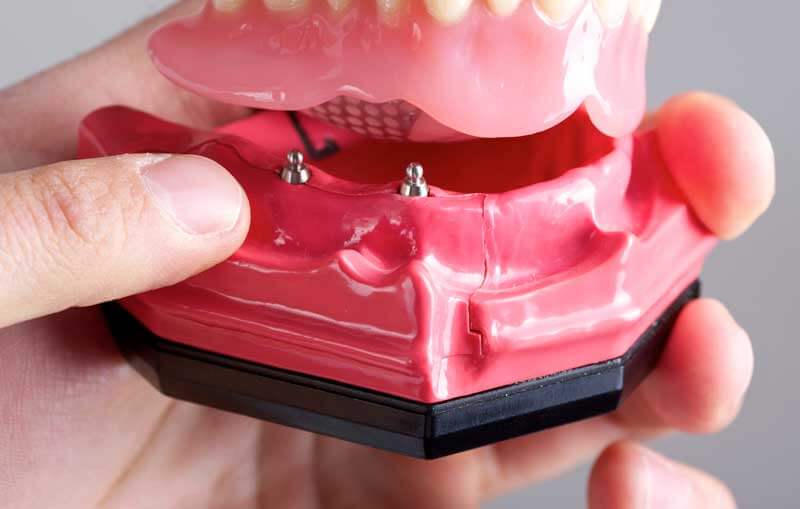 ---
Mini dental implants are a great solution for those with small jaws or who simply do not want to go through the full process of standard dental implants. MDI placement is minimally invasive, rarely requires sutures, and allows us to place your final restoration at the same time as the implants.
---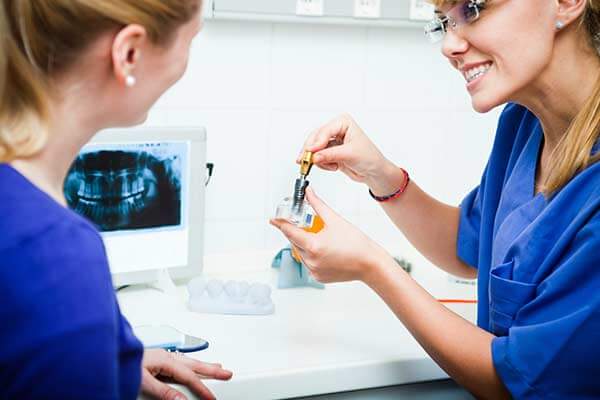 ---
We use specialized software to create a custom surgical guide for each dental implant procedure. This allows us to precisely place and angle every implant for optimal efficiency, safety, accuracy, and predictability. Your dental implants will be as healthy and functional as they are aesthetic.
Call 301-515-2466 to schedule your appointment.
---